C:AVA project: Awoyo village, Ogun State, Nigeria
For International Women's Day, the Natural Resources Institute (NRI) is celebrating the women it works with all over the world. The Institute works with thousands of female farmers and entrepreneurs in developing countries, who often not only have the responsibility of childcare and the household, but also of food security and income generation. All this in the context of increasing environmental degradation and increasing food prices.
Here NRI will feature one of the women it works with who has made significant achievements through the Cassava: Adding Value for Africa project (C:AVA) project. The C:AVA project, funded by the Bill and Melinda Gates Foundation, works in five African countries to develop cassava value chains.
Victoria Fagbire is 50 years of age with four children, living in Awoyo village in Ogun State, Nigeria. Through the C:AVA project and with the support of government extension services, Victoria joined a fufu processing group three years ago. Fufu is processed by fermenting cassava in water in plastic drums and it is a common food in Nigeria.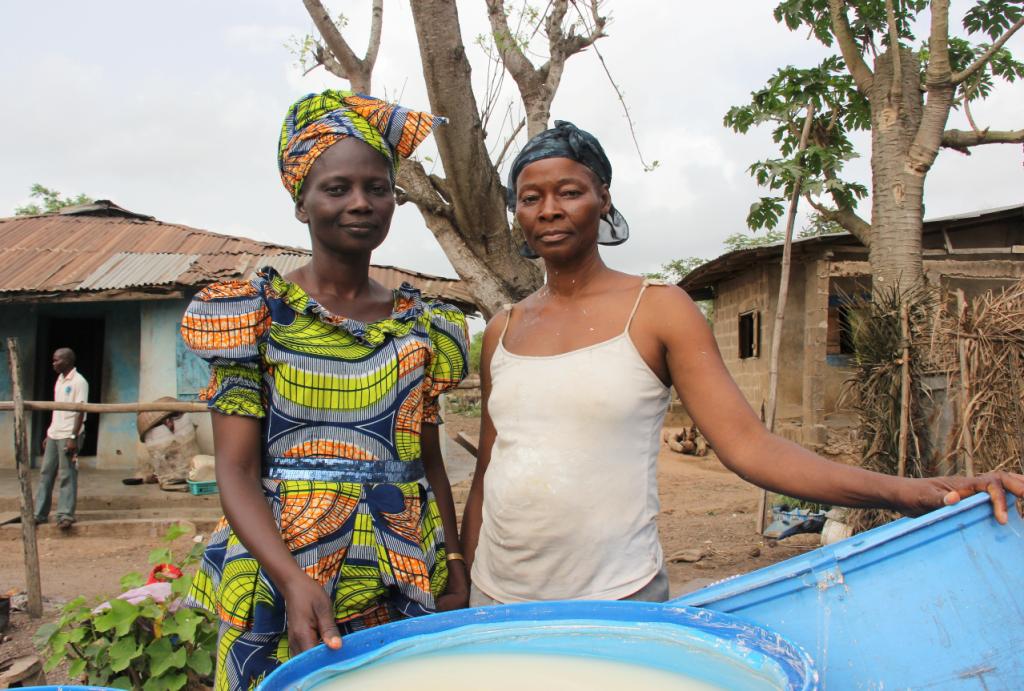 C:AVA helped provide training for the processing group in group management and hygienic practices. The project also supplied cassava producers with an improved cassava variety and Victoria was able to use this to improve her yield.
Victoria reports that fufu processing has benefited many women in her community, as they are now selling more fufu every year, and at a higher price. Demand has increased annually, because more people are hearing about the high quality fufu paste the women are processing. Having these regular buyers means Victoria no longer needs to pay transport fees to sell at the market, her customers come to her.
She is making more profit now and has improved her fufu processing with the acquisition of a milling machine, and hired labour. This has enabled her to reduce the time she spends hawking small food products on the streets. Her increased income has also given her more independence. "Now my husband can't give me too many commands now that I am making money".
Victoria now processes about 80 drums of cassava per year, an increase from 50 drums in 2010 and 40 drums in 2009.
Photographs © of Lora Forsythe, and may not be reproduced