A traditional seed-like grain native to Africa, sorghum is the world's fifth largest cereal used as food, livestock feed and fuel. Its high drought tolerance means that it copes well with changing climates and its versatility makes it an important staple crop in managing food security in developing counties. Recently, its popularity has increased due to its gluten-free status and high nutritional value, with high levels of unsaturated fats, protein, fibre, and minerals such as phosphorus, potassium, calcium, and iron.
Two leading grain postharvest scientists from the University of Greenwich's Natural Resources Institute (NRI) have contributed to a comprehensive publication about the crop, 'Achieving sustainable cultivation of sorghum,' published recently by Burleigh Dodds Science Publishing. In the same way as for other crops, there is a need to meet rising demand whilst reducing the crop's environmental impact and adapting to the challenges of climate change. This publication summarises the wealth of research addressing these challenges.
In their chapter, 'Postharvest management of sorghum', NRI's Dr Bruno Tran and Prof Rick Hodges look at the importance of sorghum and consider contrasts in postharvest management approaches between developing countries and more industrialised nations. Their chapter reviews basic postharvest operations and important steps in the transformation of sorghum. It introduces the wide variety of products obtained from the grain and concludes with a review of quality requirements and future trends.
This publication is an important recognition of NRI's contribution to both sustainable development and to a staple crop crucial for improving food security in developing countries.
The book comprises two volumes both edited by Professor William Rooney of Texas A&M University, USA. The first volume addresses 'Genetics, breeding and production techniques' and the second volume, soon to be published, deals with sorghum utilisation around the world. NRI's chapter contributes to volume one.
You can download a free copy of Chapter 18, 'Postharvest management of sorghum', by signing up to the Burleigh Dodds Science newsletter.
Dr Bruno Tran is an applied ecologist and biostatistician, specialising in field research and consultancy, data analysis and communication, infographics, teaching and training. He has sixteen years' experience in scientific research, teaching, and project management with a special focus on the development of postharvest pest and quality control on-farm, in warehouses and during transport.
Prof Rick Hodges is a Visiting Professor of Grain Postharvest Management and a storage entomologist working to help reduce grain postharvest losses. He led a team to review cereal losses in sub-Saharan Africa, published as the World Bank's 'Missing Food' report, and with others developed the African Postharvest Losses Information System (APHLIS) on behalf of the European Commission.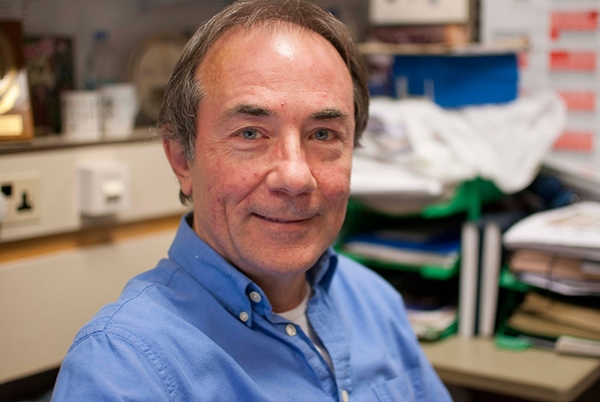 This chapter forms part of the work of NRI's Postharvest Loss Reduction Centre.
For more information contact This email address is being protected from spambots. You need JavaScript enabled to view it. at NRI