For National Careers Week, NRI's Teaching and Learning Leader Claire Coote, tracked down three former BSc students to ask what advice they would give to those considering a career in life sciences. She also asked them to reveal how studying with NRI at the University of Greenwich, helped them get where they are today.
Jessica Sanders - now a placement officer working at the University of Greenwich, Samia Dumbuya - a climate activist in London, and Georgia Bailey - a geography teacher at a secondary school in the Medway area, all shared their thoughts. Here's what they had to say: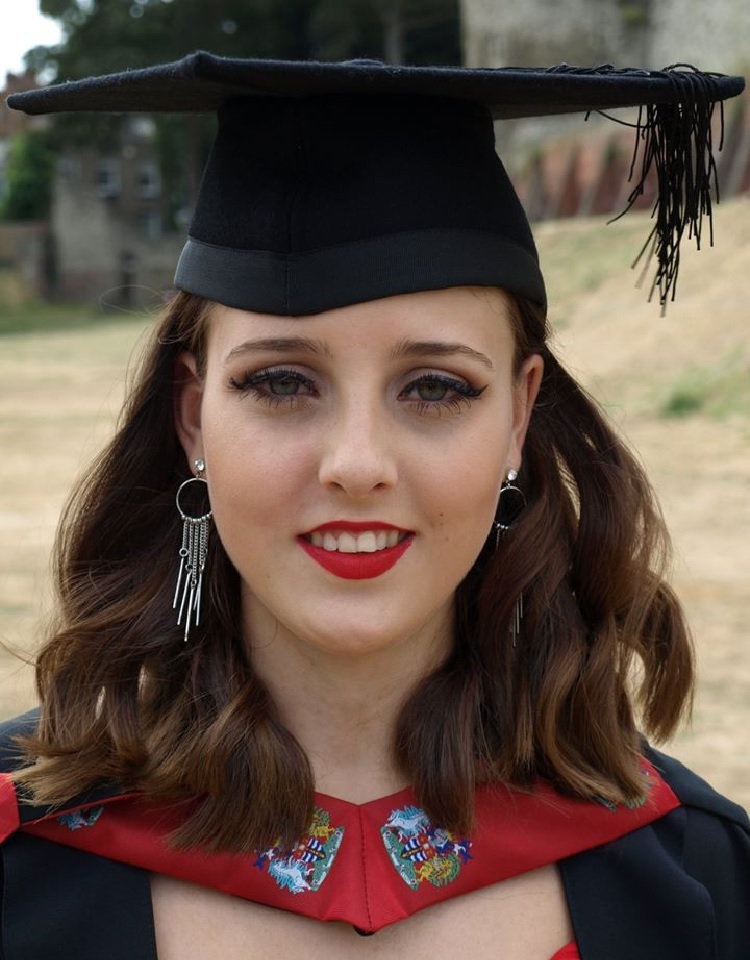 Jessica Sanders: "I always enjoyed geography at School and wanted to pursue a teaching career, I mixed the two and became a geography teacher. My studies at NRI, University of Greenwich enhanced my geographical knowledge and fuelled my interest and gaining a degree enabled me to meet part of the entry requirements to becoming a teacher at a secondary school. However, I swapped careers a year ago to become Placement Officer back at the University. As a student I'd received help from the previous Placement Officer to set up a summer placement between my second and third year, the experience of which now helps me to advise current students.
To any 6th form students who are interested in a geography degree, I'd say it's a subject that contains something for everyone. The topics are so vast - meteorology, sustainability, anthropology, archaeology etc. It's definitely an 'up and coming' subject with the need for sustainable solutions to mitigate the effects of climate change becoming more pressing.
The recent lockdowns have meant I've worked from home for the majority of the pandemic, which has enabled me to meet virtually with many more students than I would normally, because they don't have to commute to meet me in my office.
I loved my degree, it taught me about many new areas of geography and we had opportunities to apply our knowledge in the field multiple times a year. Our lecturers were very friendly and helpful, always giving timely feedback. Also, the material was delivered in an exciting and clear way, often using analogies to help you understand new concepts by comparing them to something that you already understand. One of the benefits of the degree is that it shows employers that you possess many transferrable and technical skillsets due to the variety of topics within the course."
Georgia Bailey: "In my opinion, geography/environmental science is the most rewarding subject, which can open your eyes to the world. Geography can transform a student's world view,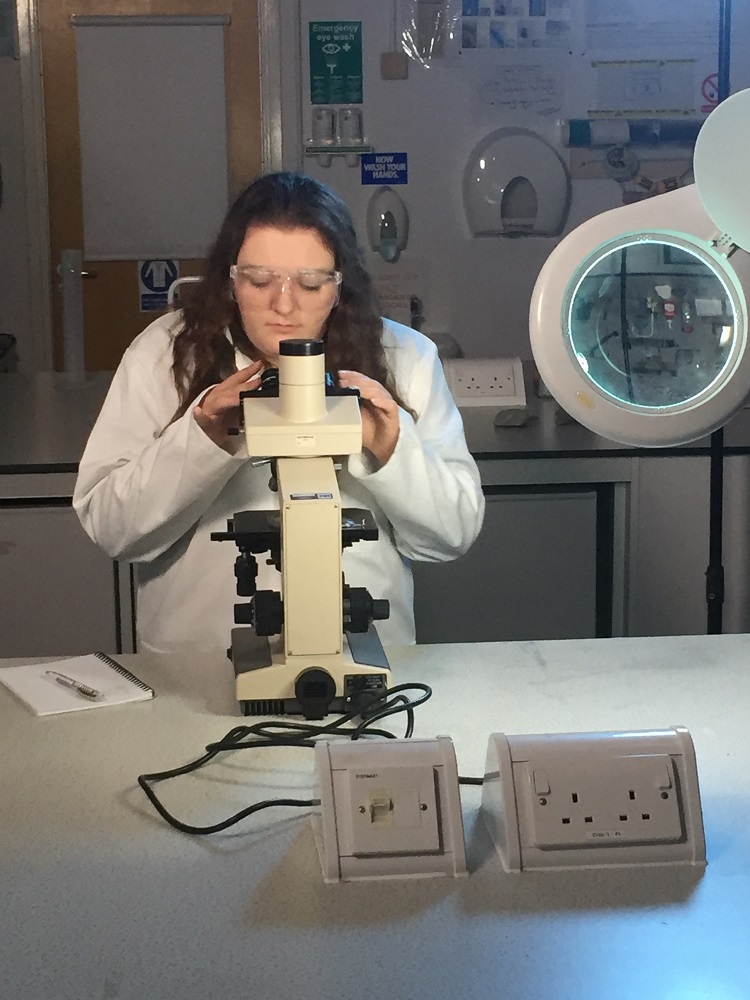 offering a new perspective on humans and their interaction with the environment.
My geography degree allowed me to further my education by gaining my PGCE – Post Graduate Certificate in Education - which has led to my fulfilling career as a geography teacher. The knowledge and insights from my time at Greenwich allow me to share my passion with my students.
My job in education is a secure one – a significant advantage - and has not been impacted by the pandemic. However, the nature of my work has changed, going from face-to-face to virtual teaching, which has created its own challenges.
I'd thoroughly recommend pursuing a degree in geography; it's given me a critical lens with which I view the world, and I apply it to all aspects of my career and any new challenges."
Samia Dumbuya: "I recently started a new role at Change.org as a Junior Campaigner, supporting the UK team to win campaigns across the UK, and luckily I've been able to keep working from home during the recent lockdowns. My knowledge from studying geography at NRI, University of Greenwich allows me to fact-check environmental campaigns really quickly, because I know which sources to refer to.
My journey to my current job began after graduation when the University employment officer helped me get an internship with Greenwich Council as a Community Engagement and Events Officer. My report writing skills came in very handy as one of my roles was to ensure that public events complied with health and safety procedures.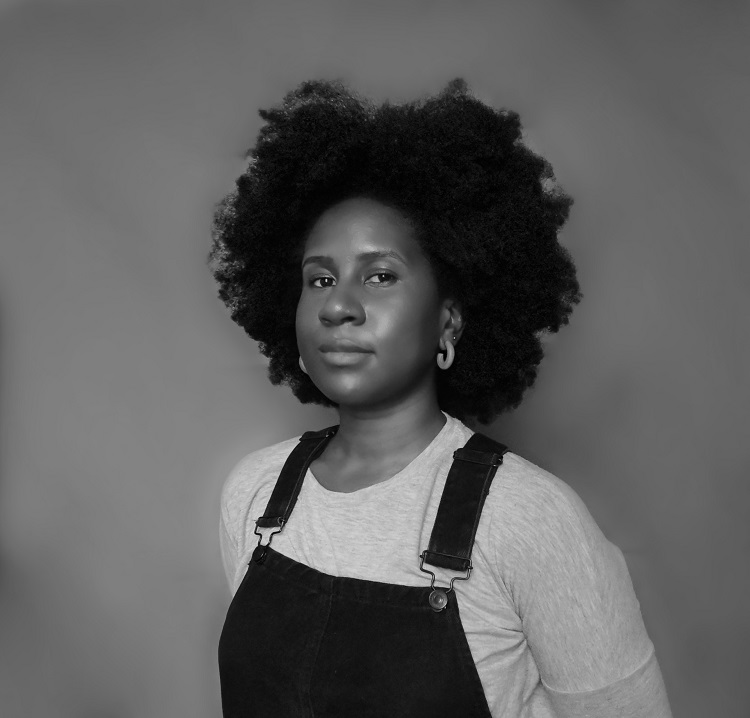 After that I worked for Friends of the Earth Europe, as a Climate Justice and Energy campaigner to support and strengthen campaigns that tackle issues such as energy poverty, community energy and justice and anti-racism in the climate movement. I used my knowledge of the climate crisis from my degree to help me formulate my decisions and inputs in meetings.
If anyone were to seek my advice on forging a career after a geography/environmental science degree, I'd tell them to volunteer and/or start projects that demonstrate their passion. Start a blog, make videos, create content to show off your learning and journey with geography and environmental science. This demonstrates to future employers that you care about the subject beyond your degree.
It can be hard to get opportunities in the environment sector, so any opportunity that will give you new skills is a good thing. It's important to network and find like-minded people with similar interests to you because they can provide invaluable advice about their experiences and challenges in the sector. LinkedIn is a great tool but not the only tool. I also use Twitter to have dynamic conversations with researchers and campaigners that do amazing work on environmental justice.
Since graduation, I haven't had a moment where I don't refer to my degree. With the rising public awareness of the climate crisis, more and more industries are looking for people who have qualifications related to environmental science."
To find out more about:
Studying Geography, Climate Change and Environmental Science with NRI